Feed Zone
I have found that fueling is not a one-solution problem.  In my experience, there is not a simple answer that works forever with every person in all race conditions.  As I get more experienced at long distance racing, I have found that what I need during a race is different as my everyday diet changes, my training changes, and depending on race conditions.  I need to adapt and adjust each year to find the best solution for my current body.
Starting with what hasn't changed.  I do think that everyday nutrition is essential for helping to fuel and recover from training. On top of trying to eat as well as I can, I take First Endurance Multi-Vitamin and HP Optygen.  Since I started taking these two daily, I have been more resilient physically and healthier.  I don't think that is a coincidence.
In my first Ironman of this season, Ironman Melbourne, I screwed up in attaching my fuel to my bike and lost all my planned fuel except my two bottles of First Endurance EFS, only about 300 calories of fuel.  I had to overcome and adapt but I ended the bike completely empty despite drinking the two EFS bottles and taking three bottles on course and drinking about another 400 calories from those combined bottles.  It wasn't enough calories for the 6 hours.  But I found that taking EFS liquid shot flask and a banana right away in the first few miles of the run gave me 500 calories and I was able to finish the run feeling stronger and with more energy than ever before.  I learned that it is never too late to fix the fueling.  If you bonk, just take the time to force it in and you'll come around.
In my first race of the season, Panama 70.3, I had two EFS drink bottles and more fuel that I needed attached in supplemental gel and food attached to my bike.  Unfortunately,  I struggled with an unknown illness that caused me to throw up during the entire bike ride.  In addition to myself, several other professional competitors in the race had a similar problem.  I believe there was either a bug going around, something I ate before the race was bad, or I swallowed too much sea water during the Panama canal swim.  It is hard to judge my nutrition strategy under the circumstances.  The only nutrition I was able to keep down during the event was one bottle of EFS.  The fact that in those hot and humid conditions that I was able to finish the race using only one bottle of EFS drink goes to show how incredible that solution is in hot humid conditions.
Conversely in my most recent race, 70.3 St. George I adjusted my race morning nutrition and race day mix and had as near perfect race nutrition as possible.  I had no stomach distress at all during the event.  The swim was in a lake so there was no sea water to cause any issues.  During the bike, I had about one and a half bottles of EFS drink as well as about 200 calories in supplemental food.  On the run, I felt fueled perfectly and didn't eat or drink other than grabbing what I could from the aid stations.  The only struggle was taking my hands off the bars on the hilly up and down course to get in enough drink and food.  While in retrospect, I could have fueled a bit more on the bike and early in the run.  I felt like I had a consistent energy level with my fueling and didn't have any stomach distress.
I look forward to continuing to test and refine my fueling strategy.  It is a work in progress and definitely somewhere that I can improve.  But I feel lucky to have a great partner in First Endurance helping me to get it right.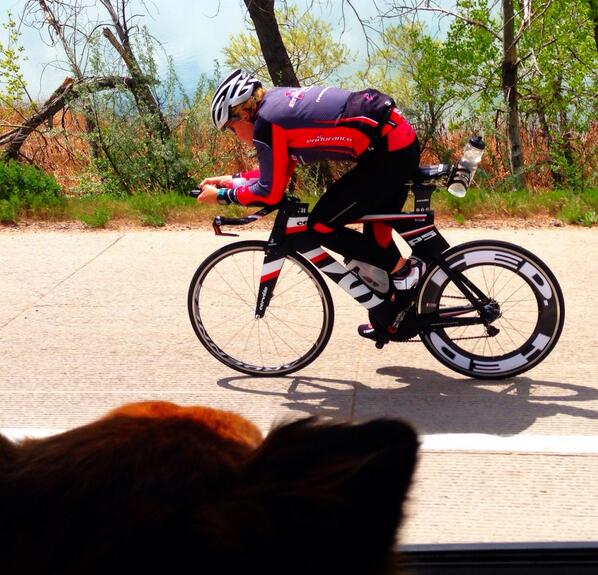 Current Ironman Plan:
Breakfast: Oatmeal with peanut butter and maple syrup, 3 shot Americano or 20 oz coffee, 1 bottle of EFS,
Bike: 2 – 24 oz. bottles with two scoops EFS drink in each, 1 EFS Gel, 2 packs dutch stroopwafel,  1 snickers bar
Bike Special needs: 2 – 24 oz. bottles with two scoops EFS drink in each
Run: 1 Banana, 1 EFS Liquid Shot, 1 flask 1/2 EFS scoop
Run Special needs: 1 Banana, 1 flask Cola
Current 70.3 Plan:
Breakfast: Oatmeal with peanut butter and maple syrup, 3 shot Americano or 20 oz coffee, 1 bottle of EFS
Bike: 2 – 24 oz. bottles with two scoops EFS drink in each, 1 EFS Gel, 2 packs dutch stroopwafel

Run: 1 Banana, 1 EFS Liquid Shot